What You Should Know About Millionaire Dating Sites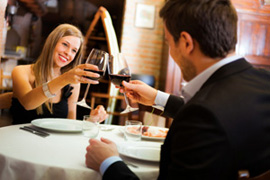 Maybe you think a website that claims to help you meet rich men or women is too good to be true. But the truth is that there are many millionaire dating sites to choose from that can help you find true love with someone on the financial and social level that you're seeking. Many rich singles are busy with their careers and don't have the time it takes to barhop and use other traditional routes to meeting people. As with any matchmaking site, however, there are some things you should know before you get started.
Be Selective
Even on a site designed to help you find your millionaire match, you still need to be careful, as you would on any other site. Use your instincts when perusing dating profiles – if something sounds fishy, it probably is. If a person sounds too good to be true, they probably are. Only contact those with verified profiles who have gone through the maximum procedures available on the site to verify their identity and ensure that they are who they say they are.
Create a Full and Accurate Profile
When you write too little about yourself, your millionaire match may pass you over simply because they cannot learn enough about you from your profile. On the other hand, if you write a novel for a dating profile, you may fall victim to the boredom factor - your prince or princess charming may not have the time or patience to read through the entire thing. Be as concise but accurate as you can, including as many specific interests and information about your personality as you can. Take high quality, tasteful photos that convey your true looks. Don't be deceiving - that never works out well in the end.
Be Patient
When you're waiting for that anticipated response on a millionaire dating website, it can be easy to get impatient, but remember, rich people rarely have tons of free time, so it may take a little while for your match to respond to your message. Patience and understanding puts forth a good impression, getting you off on the right foot with your millionaire match.
Most of all, have fun! If you're relaxed and confident, your match will sense it. Conversely, if you're nervous and awkward, those with whom you're communicating will be put off. Just be yourself on a millionaire dating site, just as you would on any other!